Explore the preserve's
Available Real Estate Properties 
Vwsf Us 220 Highway, #Lot 7 Madison Cottage – $475,000
Acreage: 0.21
Year Built: 2018
Square Footage: 1547 sqft
Beds: 3
Baths: 3 (Full)
Levels: 2 Story
Vwsf Us 220 Highway, #Lot 6 Monroe Cottage – $465,000
Acreage: 0.12
Year Built: 2019
Square Footage: 1755 sqft
Beds: 2
Baths: 2 (Full)
Levels: 1.5 Story
Homesites at The Preserve
We have severeal homesites available for purchase at The Preserve, waiting for you to build your own custom home. All lots are located on stunning plots of land, carefully placed across four distinct communities. A legacy of luxurious mountain living awaits at The Preserve!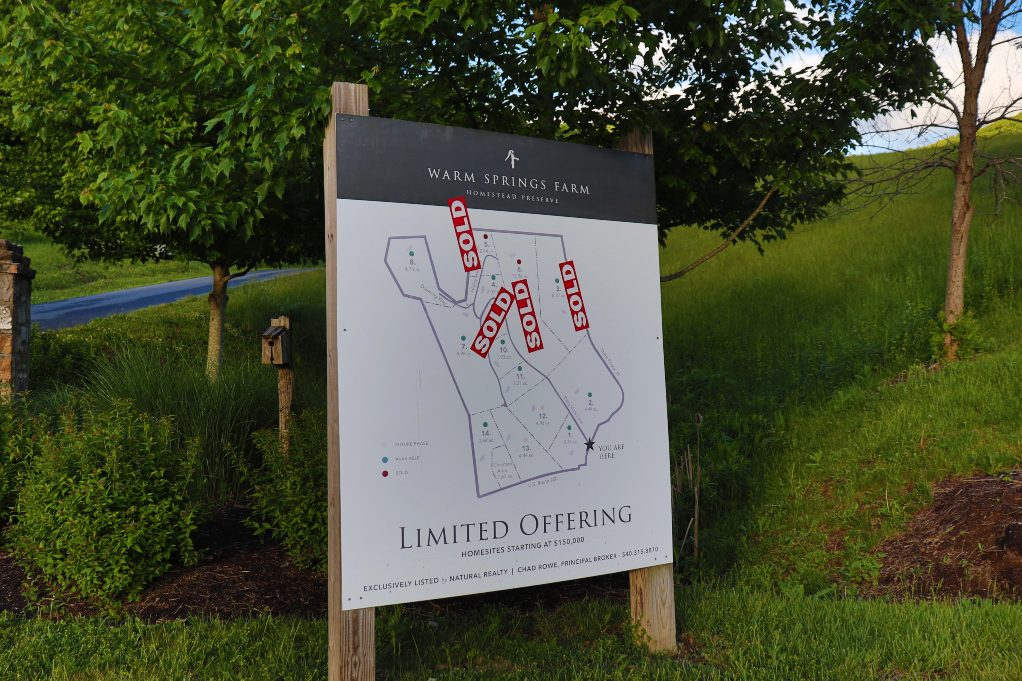 What Our Homeowners Are Saying
"The area is the epitome of a beautiful and low key and relaxing setting. Opportunities abound including great golf, excellent trout fishing, and many hiking/sightseeing activities. There are a surprising number of superb restaurants to choose from. The developers of The Preserve have more than delivered on their promise to make The Preserve a very high quality environment in which to build a vacation home. We could not be more pleased with our experience."
– Louis W. Moelchert, Jr.
"When we began searching for a location for a second home, we were immediately drawn to the Homestead Preserve because of its gorgeous scenery, sense of community, and amenities. The opportunity to build a home there was too good of an opportunity to pass up. We have always been awe-struck by the natural beauty of Bath County and the Allegheny Mountains that enfold it. Our home is the perfect gathering place for family and friends. Our children and grandchildren love being here."
– George Howell, Northern Virginia
"I built a house up in Bath Co. and live here 95% of my time, including the winter. I love the fact the Bath Co. is small and hidden away in the mountains. I chose to live here as its safer here than in any city. I love nature and I love the snow. My fondness for this area goes back to when I was 9 and went to Camp for 9 summers about an hour away. I celebrated my 50th birthday up here with my whole family… It is very peaceful and quiet which I love."
– Annette Kirby, Richmond Virginia
"What a very special place. The Preserve enjoys the beautiful Virginia mountains surrounded by limitless activities and great restaurants, or you can just enjoy a quiet getaway with nature. The community of really good people has been an extra bonus."
– H. Hiter Harris III
Explore the Preserve
Schedule A Visit To Explore The Preserve