Originally offered in 2005, Sheep Meadow represents our most mature neighborhood, with over 90 homesites sold to date and many custom homes in place representing all forms of The Preserve's preferred architectural vocabularies. Homesites are situated in direct proximity to the Donald Ross designed, Old Course, within wooded coves, and atop high meadow vantages. Many homesites overlook vast mountain views, and the Hot Springs Gap. All homesites here are within easy walking distance to The Omni Homestead Resort grounds, and Main Street, Hot Springs.
Sheep Meadow and all neighborhoods in The Preserve have extensive areas under conservation easements and Nature Conservancy adjacencies that insure the scenic integrity and natural habitat that surrounds our community.
Featured Property
"The Heath" is a four homesite hamlet set amongst a common terraced lawn. Each terrace gently flows down the hillside by way of natural stone walls and stepped passageways to the next park-like setting. Each share an open view across the common lawn to the western sunset and eastern face of Little Mountain.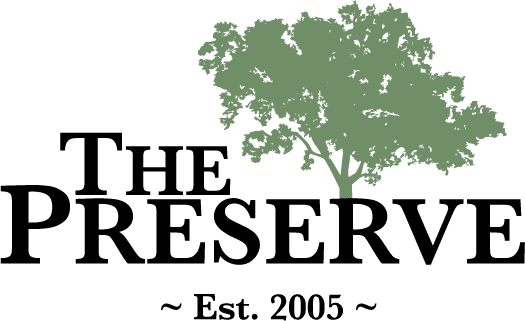 Builders/Architecture
The Preserve community is governed by its Architectural Review Board and the standards organized within its Architectural Pattern Book. Each has been created to provide leadership and education to all owners within The Preserve and guide them through the importance of home design, site planning, construction, and property management processes. The Preserve has an ever evolving Builders Guild, made up of pre-approved custom home builders already thoroughly vetted by our Architectural Review Board. We welcome new builders to our Guild, and encourage new owners to introduce their own preferred builders to the process.
Explore the Preserve
Schedule A Visit To Explore The Preserve