There is something very special about being in nature. It provides a sense of grounding, relaxation, and connection to the world around us. The Preserve is a unique community offering homes for sale with a focus on conservation and enjoyment of the environment in the breathtaking areas of Warm Springs, Virginia. Here are some reasons why you should consider The Preserve when looking for luxury homes in Virginia.
What Is The Preserve?
The Preserve sprawls over 12,000 acres (about 13 miles) in the Warm Springs Valley. Within the area are two historic villages; Hot Springs and Warm Springs, Virginia. Around the villages and the landmarks throughout the Valley, we have planned approximately 2,000 acres for development, leaving the rest of the area in its natural state. This is an area that is protected in perpetuity by our investment company, the Virginia Outdoor Foundation, and The Nature Conservatory.
The Preserve is the perfect location for those perusing homes for sale in Virginia. The Preserve provides exceptional outdoor activities such as fishing, hiking, and golf. Community members also get exclusive access to the Old Dairy Community Center, which offers a private fitness center, pool, and family gathering spaces. Historical landmarks such as The Omni Homestead Resort and the Milk House Market are just a short distance away from all of our properties. Our residents enjoy a close sense of community, and there is always something to see and do in the area.
While we are in a rural location, we are also within a few hours of major centers like Washington DC, Charlottesville, Charlotte, Roanoke, and Richmond.
Our Available Residential Houses In Virginia
Our luxury houses for sale in Virginia are designed to enhance that sense of relaxation, closeness to nature, and classic, cottage design. Our homes offer that sense of openness and clean design styles that are perfect for families or for couples. The spacious room and outdoor living space make these ideal vacation or year-round homes, with fully modern conveniences and features that make our homes the ideal luxury homes in Virginia.
The Preserve's residential homes are designed with a focus on attention to detail and planning. Our goal is to provide our property owners with an exceptional home building experience. We have an approved Builders Guild and welcome new builders who focus on home design, site preparation, construction, and property management that meet our overall community requirements.
Virginia Real Estate – It's All About Location
In addition to our homes for sale at The Preserve, we also offer lots. Purchasing a lot allows our buyers to add one of our custom homes that are designed to meet their needs. Different locations throughout The Preserve offer buyers amazing views of meadows, sunrises over the mountains, beautiful forested areas, and western sunsets.
One of our tips to invest in luxury homes is to make sure you have the right location. With our master planned community, we offer the ideal location for your custom home design. Expect to see beautifully cared for areas surrounded by the splendor of the trees, mountains, streams, and rolling landscape that is only found in this part of the country.
If you are looking for residential home sales in Virginia, plan to tour The Preserve. Contact us for more information and allow us to show you the luxury homes and the spectacular lots available to develop within the fully protected natural retreat.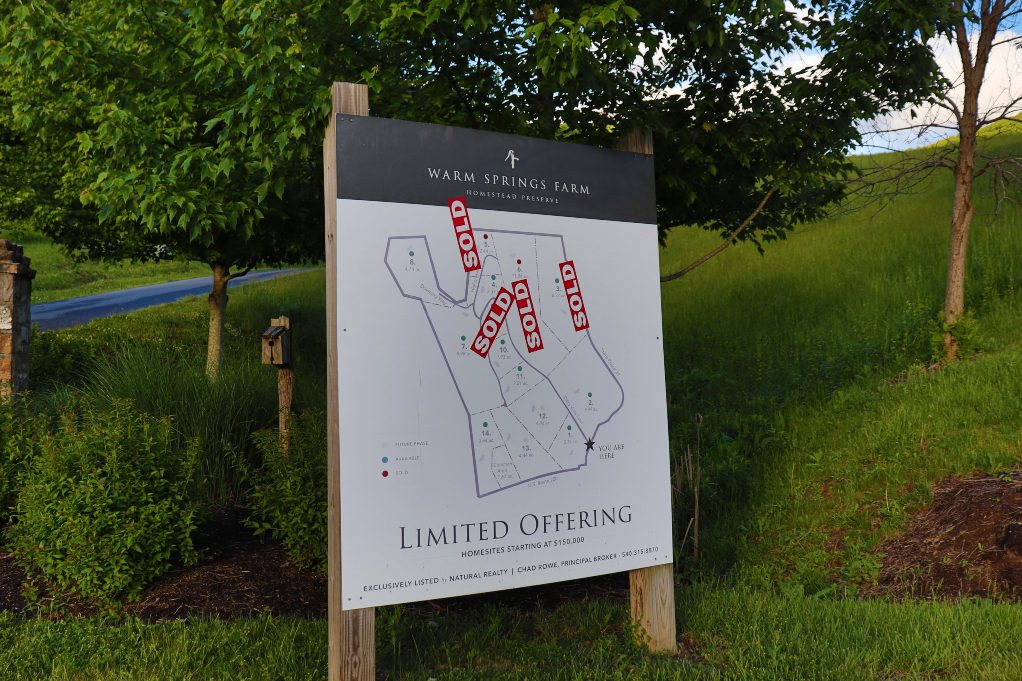 Explore the Preserve
Schedule A Visit To Explore The Preserve